In the garden area at the back of RSPB Leighton Moss visitor centre is a large patch of Verbena bonariensis. On 21 September, 2023 a Humming-bird Hawk-moth spent well over 5 minutes entertaining us, oblivious of our proximity.
Words and Video RZ
Wildlife in North Lancashire
The 2023 issue of NLWG's annual publication is now available. With 72 pages of reports and articles and over 300 photographs it is a celebration of wildlife in North Lancashire and the surrounding area.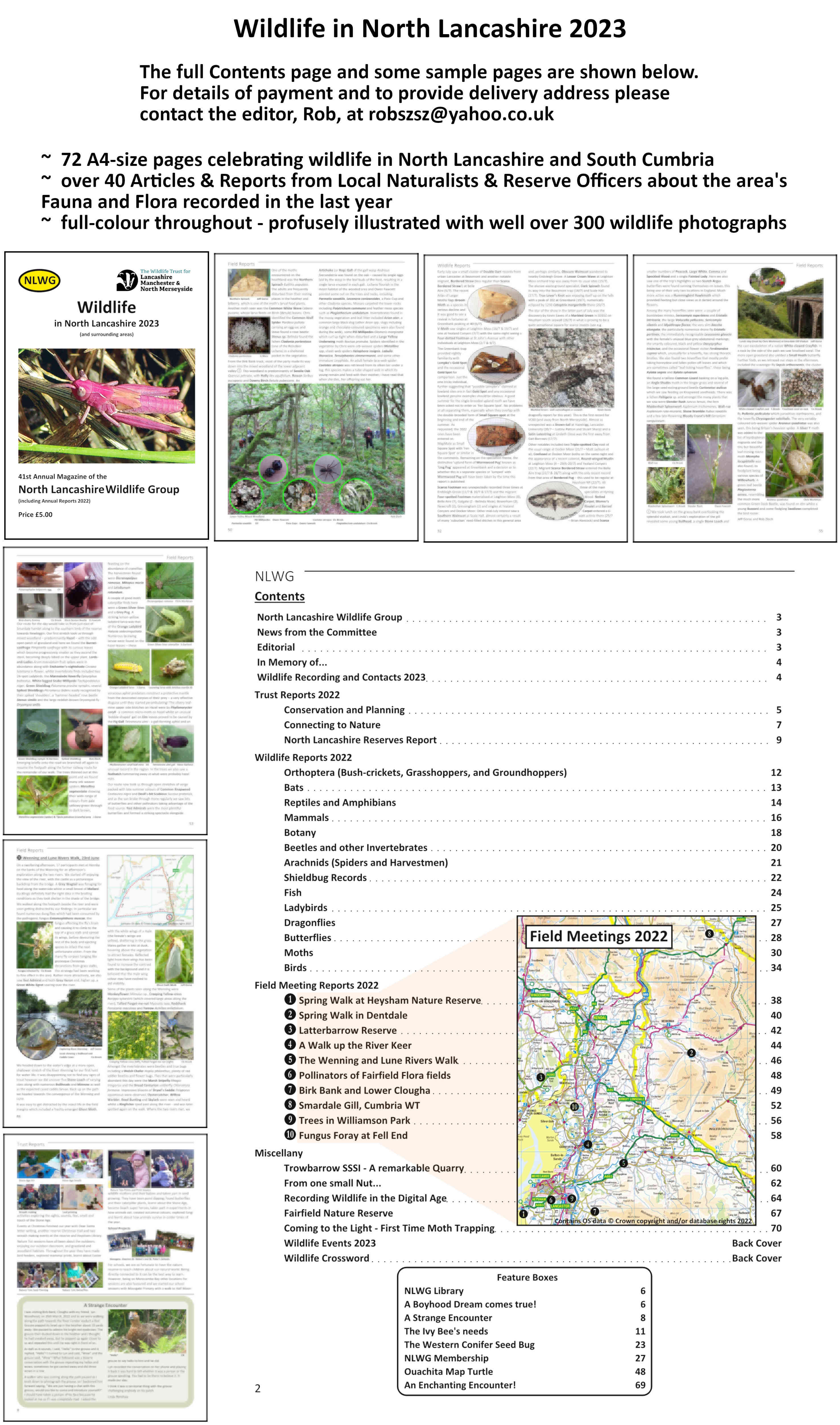 More...
Follow us on Facebook
and Twitter