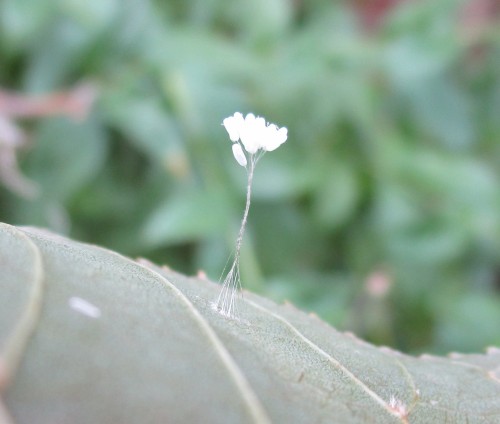 On the tree walk on the 11th September we came across this attached to a leaf. They are lacewing eggs, each on a stalk. Usually the eggs are separate but these are eggs of a lacewing belonging to the genus Nineta (probably flava or vittata), which bind the 'stems' together like this.

Words and Photograph Steve Garland

Meetings, field outings and workshops are listed below in date order. We also organise recording.

If you would like to receive email notifications of our events (including alterations, cancellations and extra events) and get priority on our occasional booked events, then become a member

The last members' mailout was on 9 October 2023. If you have not received this Email me

The next summer programme has not been finalised. Come back in a month or two.
Winter Programme
All indoor meetings are held on the second Friday of the month from September until March, from 7:30pm at the Church of the Ascension, Michaelson Avenue, Torrisholme, LA4 6RH. (the Hall is in Michaelson Avenue, first left off Lancaster Road between The Shrimp Roundabout and Torrisholme) There is a charge of £3 including light refreshments. There is no need to book for these talks. For more information, contact the Programme Secretary on 07361 380255.
December 8 Friday– Christmas Wildlife Quiz and Jacob's Join (free admission)
As well as our very easy-going (mark your own answers) Xmas Wildlife Quiz, members can bring photos or items of interest to show. Bring a contribution for the Jacob's Join.

---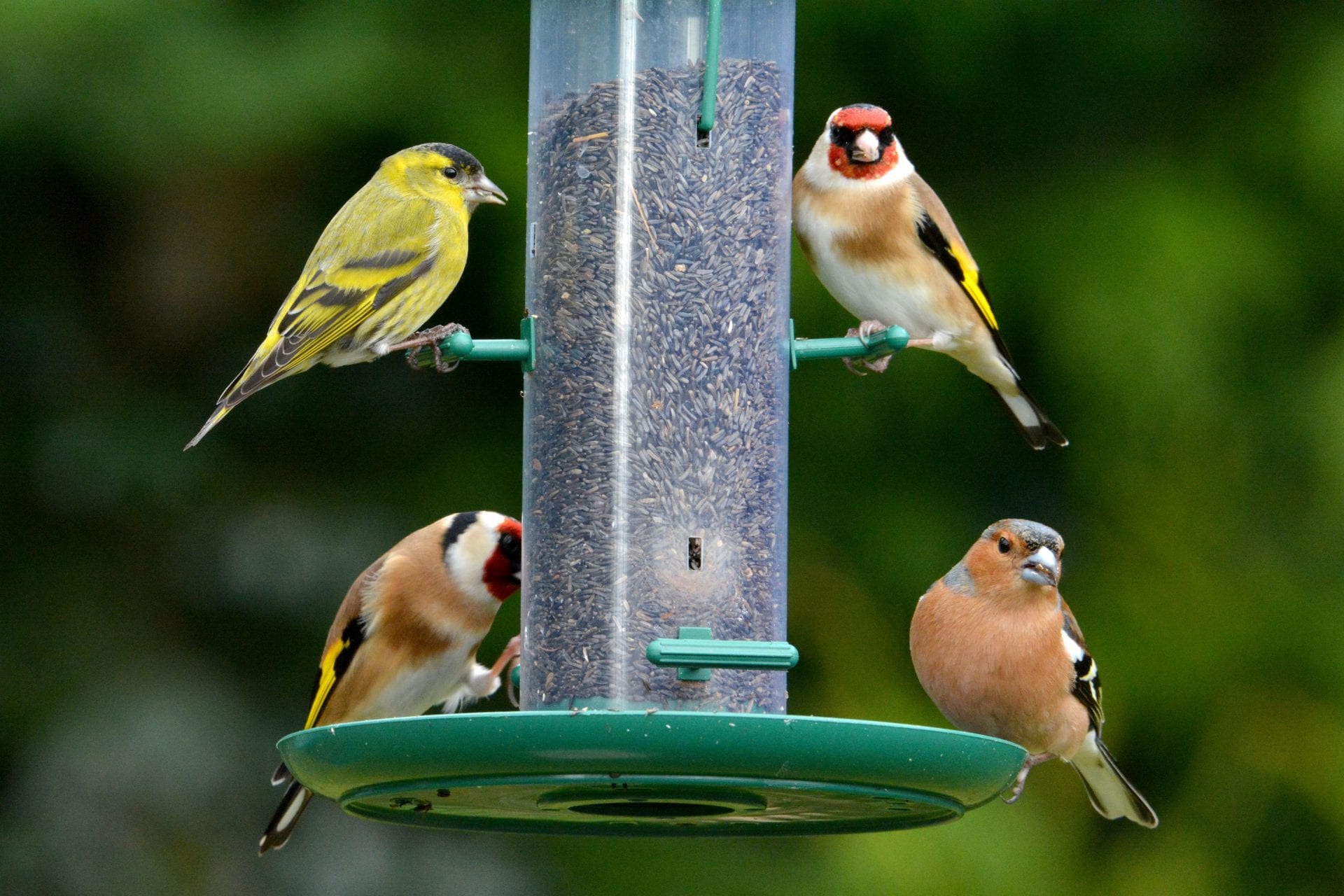 January 12 Friday– Common Garden Birds
We didn't use to have 'gardens'… so where on earth did garden birds spring from? Our gardens attract a good number of different birds. Come and hear an entertaining view of 25 birds you might see, as seen through art, science and lore. We welcome the return of the popular and amusing speaker, Jamie Normington of Cumbria Wildlife Trust.

---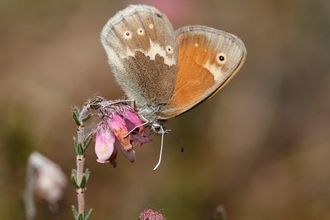 February 9 Friday– Rare Butterflies of Morecambe Bay
A look at the rare butterflies of the area and the threats they face along with the work that is being done to help them. Chris Winnick, who runs local courses and guided walks, is a Trustee of Butterfly Conservation and Chair of Cumbria Butterfly Conservation.

---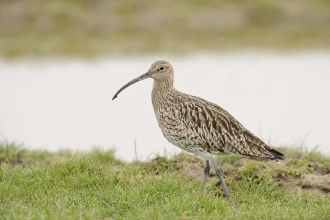 March 8 Friday– Curlews of our Local Landscape
Calling all passionate bird watchers and nature enthusiasts! Join Susannah Bleakley, from Curlew Recovery South Lakes, as she unravels the captivating world of curlews breeding right here in our local landscape. Susannah will delve into the tireless endeavours of the group to enhance the breeding success of curlews, sharing the joys, challenges, and heartwarming moments experienced by dedicated conservation volunteers. Don't miss out on this opportunity to deepen your knowledge of these magnificent birds.

---
Any wildlife- or conservation-related event can go here. Contact the webmaster at webmaster@nlwg.org.uk