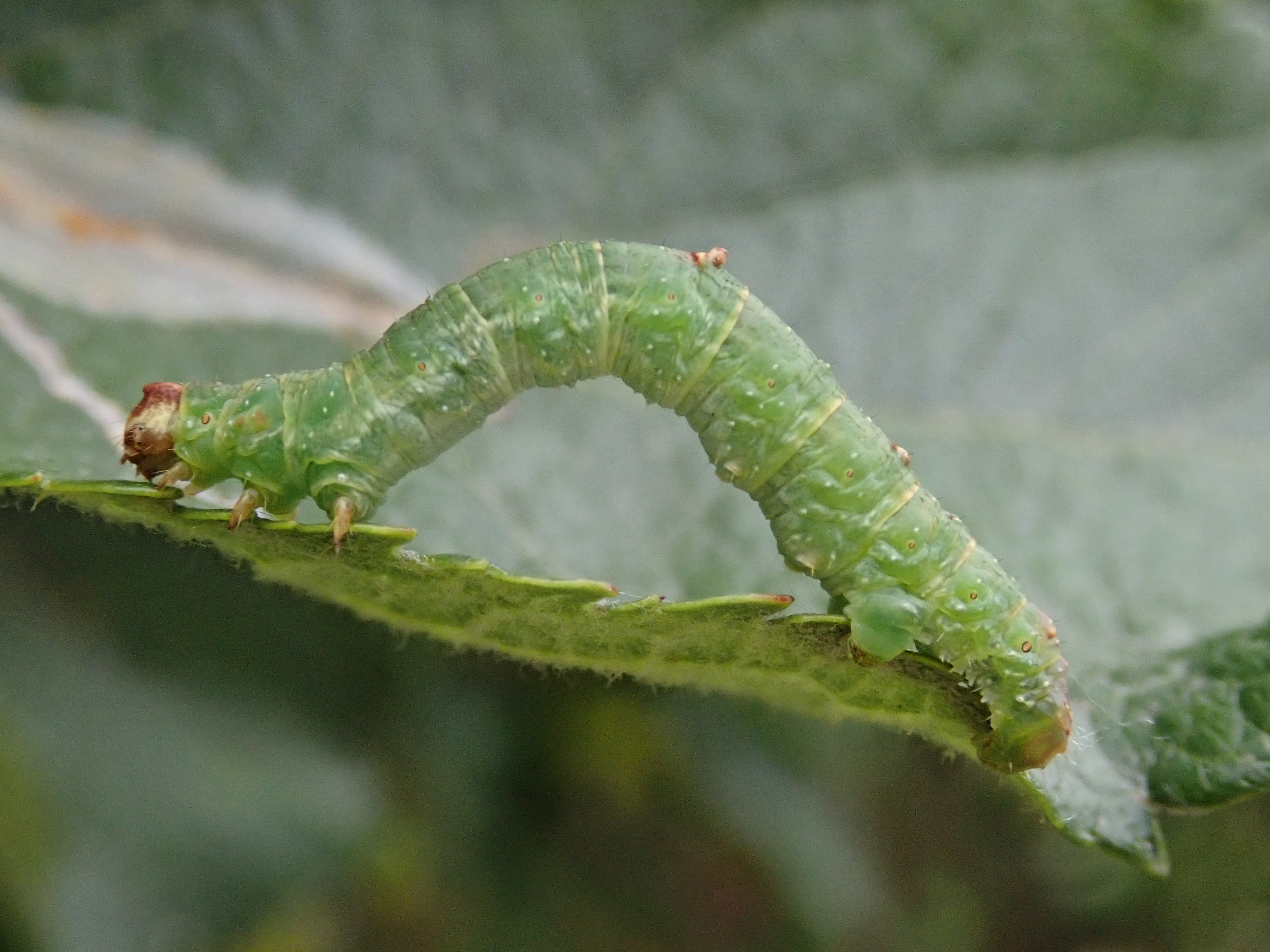 A Brimstone moth caterpillar (Opisthograptis luteolata) in a Bolton-le-Sands garden
Words and Photograph Steve Garland
Recording
If you are interested in wildlife and have a general love of nature, you may want to do something to help conserve it. One really important activity you could take part in is to record and share details of the wildlife that you see. You'd be joining thousands of volunteers across the UK, who are gathering essential information to help protect and restore nature.
Every decision that's made about the environment — whether it's where to create a new nature reserve, or where to build a new supermarket — depends on accessible wildlife information. By taking part in wildlife recording, you can help ensure that these important decisions are based on the best and most up-to-date information.
Because plants, animals and fungi continually appear in new places and disappear from old ones, recording is never finished. Even knowing that a familiar species is still to be found in its regular haunts is valuable information.
Nowadays most recording is done via the World Wide Web. There are three useful websites:
iSpot is for beginners who can upload photos for experts to identify.
iNaturalist is more focused on recording, but there is still plenty of help to hand. It is widely used by Bio-blitzes and other projects.
iRecord is a "pure" recording site for those confident in being able to identify at least some groups. Experts will still check your identifications but you won't get any chat.
Apps for all three are available for smartphones.
Our members can offer help and advice in their particular fields:
Plants inc Trees, Ferns, Horsetails

Martin Sherlock 01524 66131 phytophile@zoho.eu

Butterflies

Barbara Crooks barbaracrooks@ymail.com

Dragonflies

Belinda Garland 01524 730812 belinda@garlands.free-online.co.uk

Shieldbugs

Belinda Nixie bdale382@yahoo.com

Arachnids

Chris Workman 01524 67326 cworkman0816@gmail.com

Bats

Gail Armstrong 01524 701316 gail@batlady.co.uk

Ladybirds, Grasshoppers, Bush-crickets, etc. (Orthoptera)

Jeff Gorse 07922 453908 jeff.gorse@wigan.gov.uk

Moths (Lancashire only)

Macro-moth recorder for West Lancashire (VC60)
Justine Patton mothsinlancs@outlook.com

Mammals, Amphibians, Reptiles, Fish

Linda Renshaw 01524 733036

Birds

Peter Marsh 07532 433043 pmrsh123@aol.com

Mute Swans

For sightings and observations only, not reports of injured or dead swans
Sheila Cooper 01524 733787 sheilaandmac@hotmail.co.uk

Beetles, Woodlice, Millipedes, Centipedes, Flies etc

Steve Garland 01524 730812 steve@stevegarland.co.uk
Do you have an area of interest not listed above? Consider adding yourself to our list. Contact the webmaster